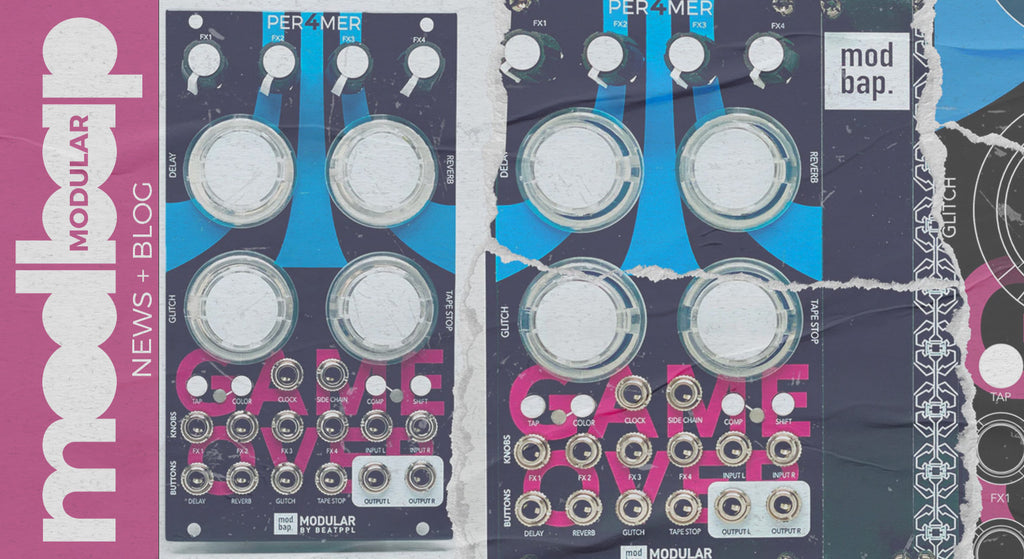 October 10th, 2020 was the day that we debuted our brand, Modbap Modular, and our first product – Per4mer. So, every year on or around October 10th we want to do something special to celebrate another year of Modbap Modular.
On our first anniversary, we have decided to celebrate by releasing an ultra-limited edition of Per4mer with a re-designed front panel by our friend and manual writer, Synthdawg. The Per4mer Game Over LE front panel is a nod to classic video games in compliment to Per4mer's arcade buttons.
This special drop is exclusive to Modbap.com. Additionally, and perhaps the best part, is that a portion of the proceeds will be donated to Afrorack – a not-for-profit organization that teaches synthesis to underprivileged children of color in our founder's hometown, Chicago.
Catch these Per4mer Game Over LE's while they last. If you've missed the opportunity to own one, please join us in donating to Afrorack.