Waveform Magazine Interviews Corry Banks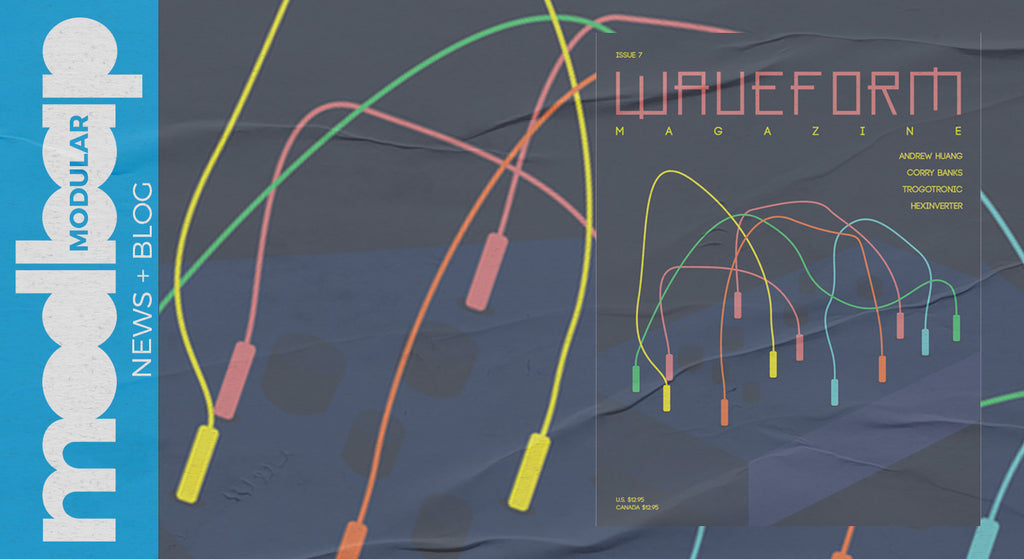 Waveform Magazine - Issue #7 - features an interview with our founder, Corry Banks about Modbap, the movement and the company while diving into a bit of his origin story leading up to the launch of Modbap Modular by Beatppl.
As noted by Waveform Magazine...
"There's a saying that in order to start something you need to have motivation, but to finish it, you need determination. Corry Banks has both. A pioneering figure of the Modbap community, Banks draws from myriad experiences, well-honed skill sets, and a keen vision to bridge the gap between modular and hip-hop. From running BboyTechReport, a website for beatmakers; to BeatPPL, his brand for music, sound design, and sample packs, as well as the name of his record label; to founding Modbap Modular, the first Black-owned and designed Eurorack company, Banks is not only part of a movement, he is movement."
In the Modbap Lab... 
Waverform Magazine: What was the initial impetus for designing Per4mer, and who did you work with to get it into production?
Corry: I was using the Akai Force and my Eurorack system, and I was always sketching up stuff like, "It'd be cool if, if there was something that did this, and something that did that." After a while, there were certain things that I wanted to do, and it really started coming together when I wanted to start performing out. I have an 18U 104 HP rig and I knew I had to have a more focused live rig. I knew that I couldn't take that huge Modbap tower out. So I pared it down to a 6U 104 and started populating that case with the core things that I would need to go out and perform my Modbap sets. As I was getting used to how I will perform these beats, how I will recall things, and how I will record on the Force and be able to pull up programs and projects to be able to perform, I started getting into effects a lot more, certain delays and reverbs and such. Then I started bringing small tabletop effects units out to play live: the Korg Kaossilator pad, the Roland SP-404, and the effects inside of the Akai Force. I tried every combination of all those things that I ever could, and as things started to settle in, I started using the SP-404 more and more. At some point after performing a few times, I took a picture and posted on social media, "This needs to be a thing in Eurorack."Within less than five minutes, I was like, "Take that down, delete that post!"
Read the entire interview in Waveform Magazine.
The issue also features great articles and interviews with Andrew Huang, Trogotronic and Hexinverter. Be sure to stop by https://waveformmagazine.com/ to cop the latest issue.