Beat Magazine Osiris Review - 5 Stars "MUST HAVE"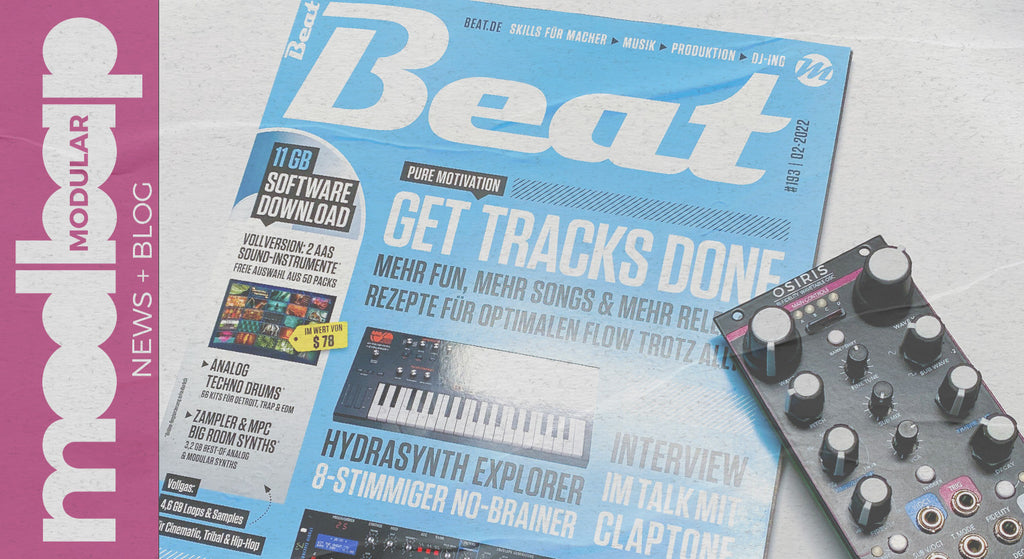 Beat Magazine gives Modbap Modular's Osiris Bi-Fidelity Wavetable Oscillator a 5 star review and stamps it as "MUST HAVE" for the February 2022 issue #193.
"Wavetable modules are not all that uncommon, but combined with a waveshaper that even handles FM synthesis; plus a sub-oscillator, sample import and an onboard editor, this even comes close to a Serum synth in pure conceptual terms."
"[Osiris] convinces with versatility in sound, high quality (also of the components), as well as practical features like the quantizer, extra output for the sub-oscillator and its own trigger input including Decay. An all-round thing and, for really every music style of music, an added value."
Thanks for the great review Beat Magazine.
Cop Osiris now!