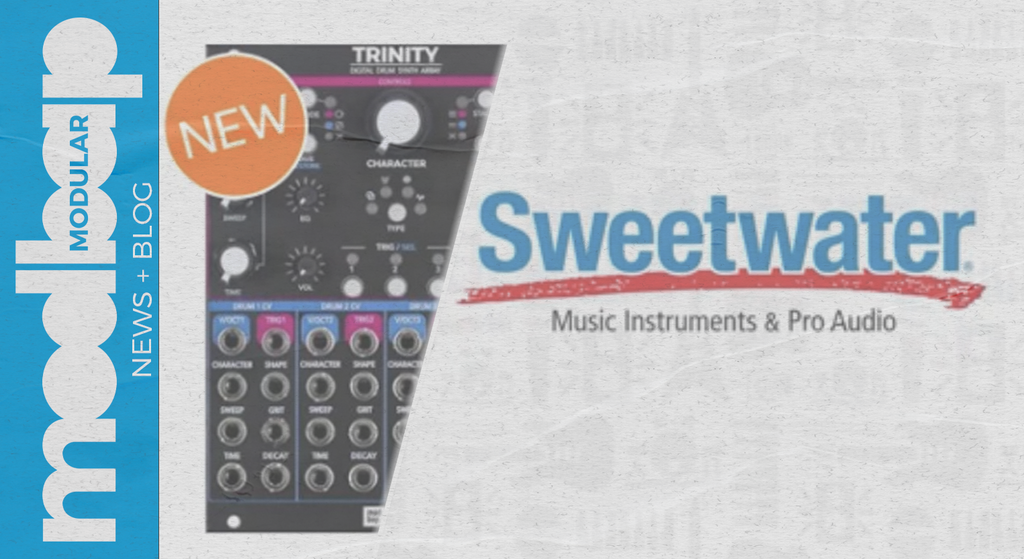 Sweetwater now stocks Modbap Modular's product line. 
With the debut and announcement of Modbap Trinity - 3 channel drum synth array eurorack module - Modbap Modular also debuted on Sweetwater.com. We are happy to welcome Sweetwater to our family of 40+ retailers worldwide. Sweetwater is the world's leading musical instruments, technology & pro audio retailer.
As a young company, it has been a goal of Modbap Modular to sell alongside the brands that we admire and revere as leaders in the electronic musical instrument space on a platform as prominent as Sweetwater.com. We are looking forward to nurturing the Sweetwater X Modbap relationship with more dope products in the future. Stay tuned.
Cheers,
Corry - Founder of Modbap Modular